This morning, I saw this "Merrie" pillow at the Crate & Barrel website and ran to my fabric stash. I knew I had this green fleece, bought years ago on clearance, and thought it would make a cute tree pillow. C&B's pillow: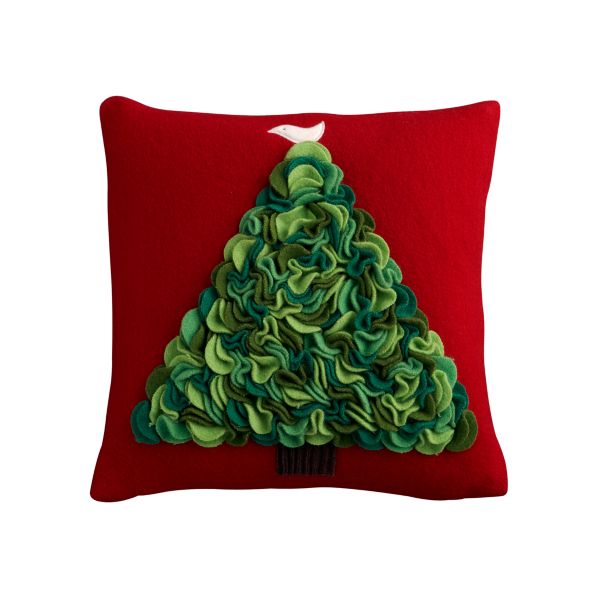 Using cream colored cotton duck cloth cut from my recently altered bedroom drapes as background fabric, I began hand stitching the hand-cut circles of green fleece into the shape of a tree. I also added some dark green felt circles for a little contrast. The bird is machine stitched red felt w/a tiny DMC black french knot for an eye. The tree trunk is a simple rectangle of brown felt, also machine stitched.
Thanks for stopping by! Hope you're having a great week-end. The sun is shining here today!!
hugs, patti